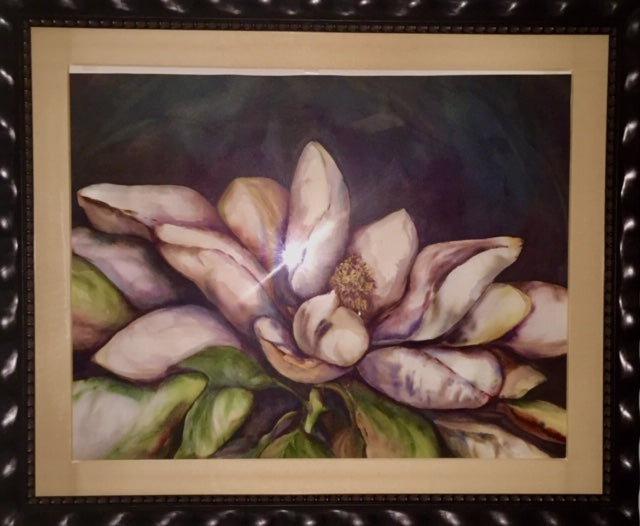 Artist: Teri Peterson "Blooming Flower" This Image is for Exhibition Only
This Image is for Exhibition Only. If you're interested on this piece of art, please contact the director of Oblivion Fine Art at fmagdaleno44@yahoo.com
Artist: Teri Peterson?
Art/Image Size: 30" X 38 1/2"
Frame Size: 41 1/2" X 50" 
Medium: Paper Watercolor/Lithograph?
Condition: Art is in good condition. The frame has nicks, scratches and ware due to age.
Teri Peterson art work approaches the artwork of Georgia O'Keeffe. Peterson's stunning watercolor paintings have attracted worldwide art collectors. This watercolor painting is an image of a blossom flower on paper. An example of O'Keeffe artwork sold for over $150,000.00. In this growing art world collectors will collect this type of art.
Images/Pictures may be subject to Copyright - Learn More